Introduction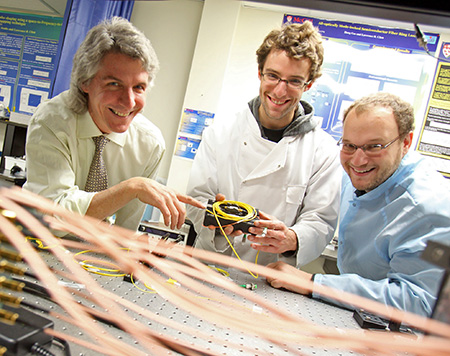 The Plant Group research portfolio is a mix of experimental and theoretical investigations in optical devices and systems. The group is interested in fiber optic systems and subsystems, optoelectronic devices, and microwave engineering.
We are involved in theory, simulation, and experimentation. Applications of our research include next generation fiber optic networks, including long distance, metro, and access networks.
We are investigating a variety of techniques including modulation formats and pulse shaping in an effort to increase reach whilst reducing power and mitigating impairments.
We are also studying novel technologies that will be required in future agile packet switched networks. In parallel we are active in designing and building novel microwave structures applicable in Ultra-Wide Band (UWB) systems.
In addition, we are researching novel optoelectronic and optical devices useful in optically interconnected data centers.