Careers
Be inspired and follow your passion.
Innovate for the 21st century.
Build your career at McGill.
Openings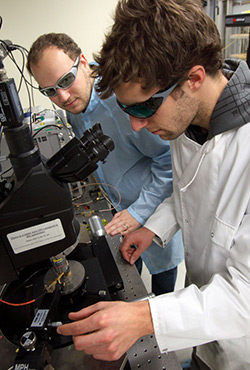 Immediate openings for Masters, Ph.D, Post-Docs exist in the Plant-Group.
I am currently recruiting Masters, Ph.D.'s, and Post-Docs for admission to the Plant-Group in September, 2020. Note that I accept strong students directly into the Ph.D. program from a Bachelors degree; a Masters degree is not required by McGill Unversity. Researchers interested in the following topics are encouraged to apply:
Fiber optic transmission systems
Optical Interconnects
Nanophotonics
Silicon photonics
Optoelectronics
Fiber optics
Photonic Integration
If interested please send your CV to: david.plant@mcgill.ca
We are always interested in hearing from bright people who are passionate about photonics. If you want to learn more about what we do, please contact us.
Why join us ?
Change the future with us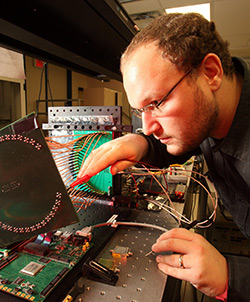 Our objective is to explore lightwave communications technologies, identify novel applications and practical limitations. Our research covers a wide area of photonics including optoelectronic devices and materials, optical fiber devices, free-space optics and systems integration.
We have extensive laboratory facilities located on the 8th floor of the McConnell Engineering building in addition to a full range of software tools.
We are a member of the NSERC funded Agile All Photonics Networks (AAPN) strategic research network and have extensive collaborations with other researchers across Canada
World-class photonics lab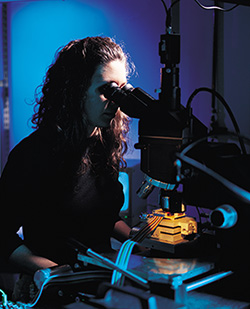 Class 10,000 clean room and free-space optics lab featuring nanopositioning equipment and microscopes.
Packaging lab complete with wire bonder and interometric profiling microscopes.
Fiber optics and high-speed electronics lab featuring: 100 Gb/s BERT, digital sampling oscilloscopes, with 30 GHz optical and 50 GHz electrical sampling modules, 0.3-20 GHz lightwave component analyzer, 50 GHz low phase noise synthesizer, OSAs, DFB WDM sources, tunable lasers, passive and active optical components.
Software packages such as Cadence, Verilog, Code V, and Optiwave.
A great university in a special city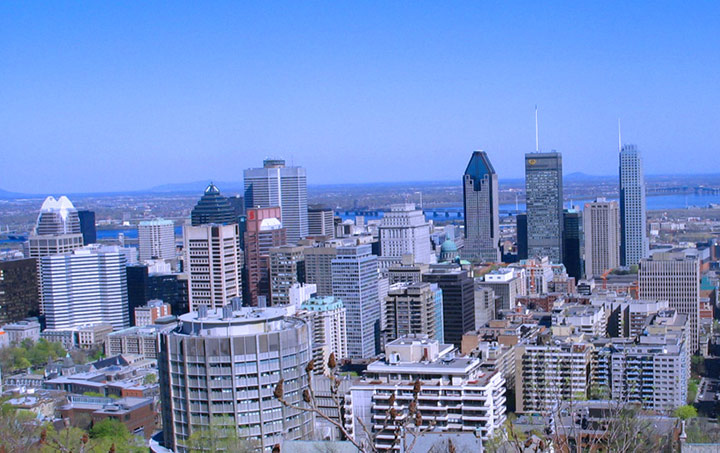 McGill university is located at the downtown core of beautiful Montreal. McGill is an international university that is renowned for research excellence, and its reputation attracts bright people from around the world.
Montreal is one of North America's most sophisticated cities. Montreal is fun, lively, safe and affordable.